Last Updated on May 29, 2023
Our list of open clinic locations is updated every Monday. You can access our list of open clinics and their corresponding operating hours through this page or by following our official Facebook Page, Instagram and Viber Community.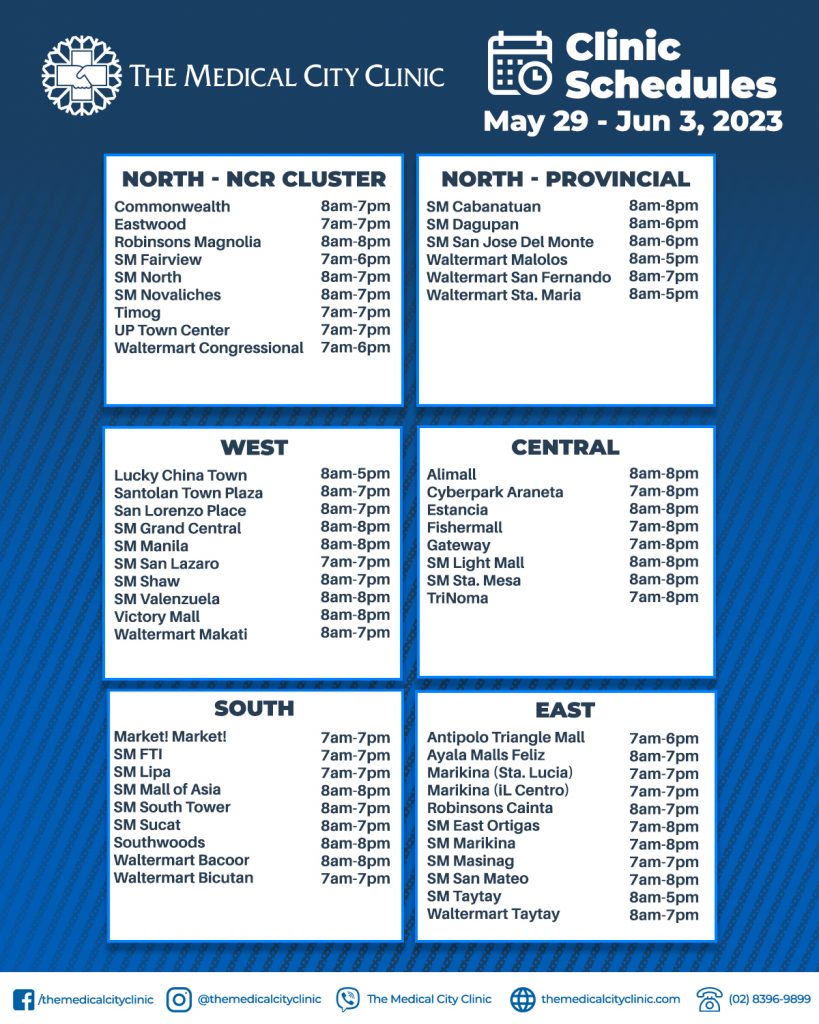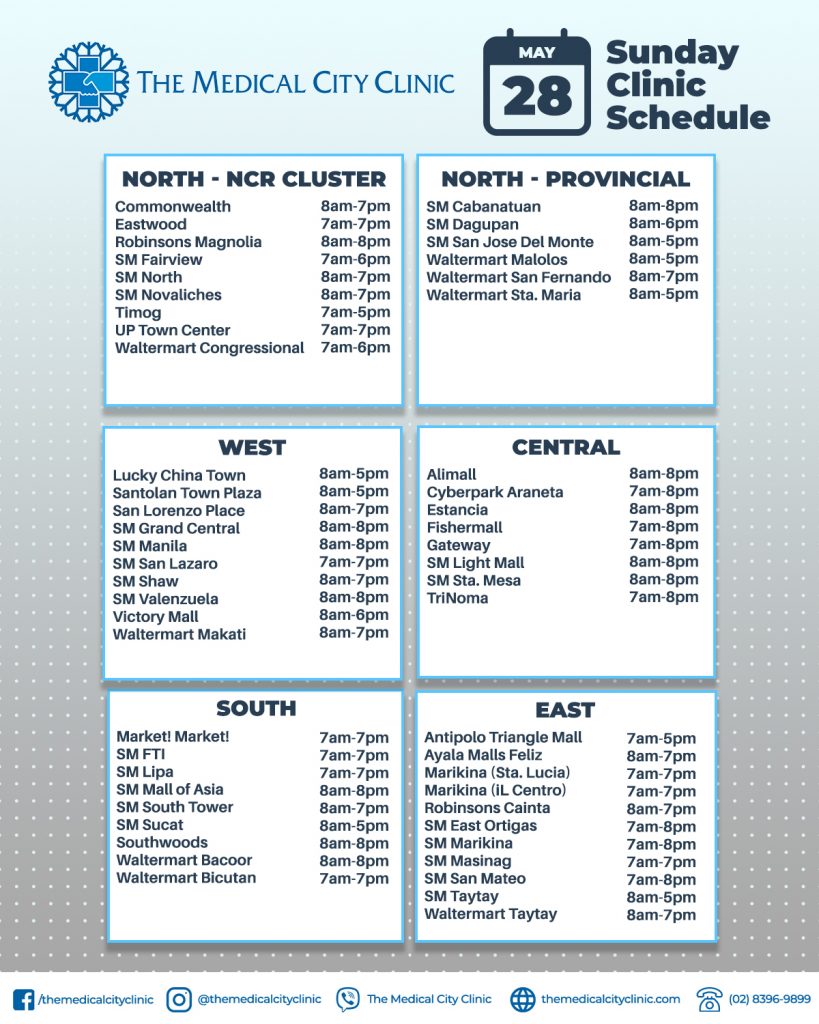 For inquiries and appointments, you may also call our hotline at (02) 8396-9899.