Last Updated on February 7, 2020
Say "Yes!" to a healthy heart this February.
The Medical City Clinic is kicking off Philippine Heart Month with extra special deals for our Heart Screen packages.
Heart Screen is TMCC's preventive cardiac health screening and is an effective way to identify hidden heart disease risks. Heart Screen is for anyone who wants a baseline assessment of their cardiovascular health, especially those who are concerned with or have a family history of heart disease.
It is high time to save yourself from heartache. Get your heart tested today with the following discounted Heart Screen packages!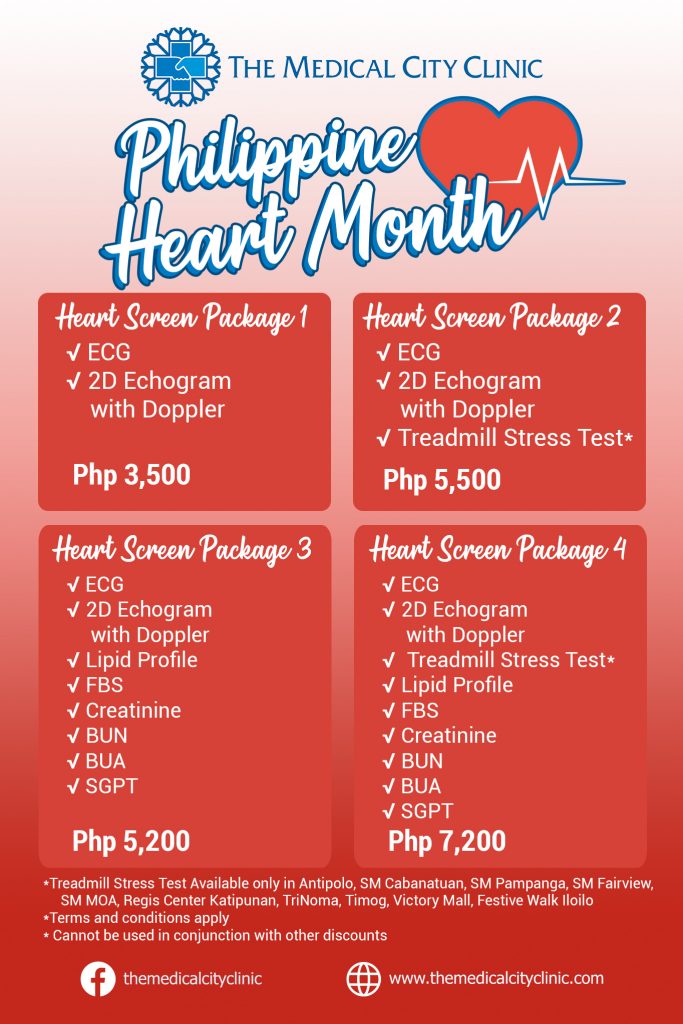 For more information, you can message us on Facebook or call us at (02) 8-835-6862 loc. 396