Last Updated on February 1, 2021
The coronavirus pandemic has pushed healthcare providers to think about going beyond the boundaries of conventional healthcare facilities and actually providing primary care in non-traditional spaces.
The latest example of this is TMCC @ SM South Tower's Drive-Thru Vaccination which now allows you to be vaccinated while inside your car.
Driven by demand for convenience and safety, Drive-Thru Vaccination can be accessed in just 5 easy steps.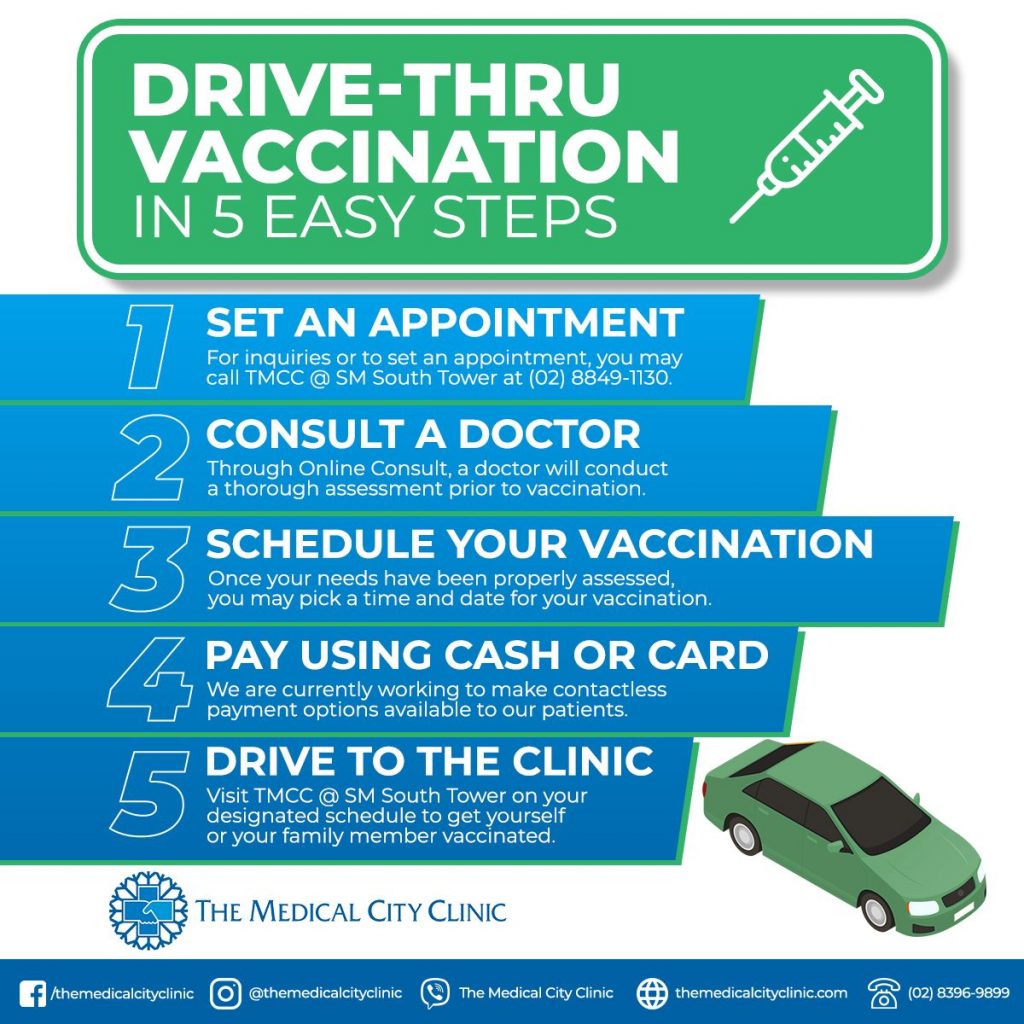 COVID-19 has decreased the immunization rate among children – and even in adults due to many factors – the most common of which are:
reluctance in visiting healthcare facilities due to the threat of COVID-19
restrictions to movement due the the implementation of community quarantine
lack or decreased level of access to transportation
fear of being exposed to people with the coronavirus
economic hardships due to lack of employement
This has resulted to many children to be either unvaccinated or under vaccinated. The substantial increase of this number also increases the threat of various diseases like Measles, Hepatitis and even Polio.
At TMCC @ SM South Tower's Drive-Thru Vaccination, you can now easily and conveniently catch up with your children's vaccination schedule and help keep their health on track.
An essential part of the service is the pre-vaccination screening. This also allows you to consult with your doctor for a thorough assessment of your children's vaccine needs.
To set an appointment or get more information about Drive-Thru Vaccination, you can call TMCC @ SM South Tower through the following number: (02) 8849-1130